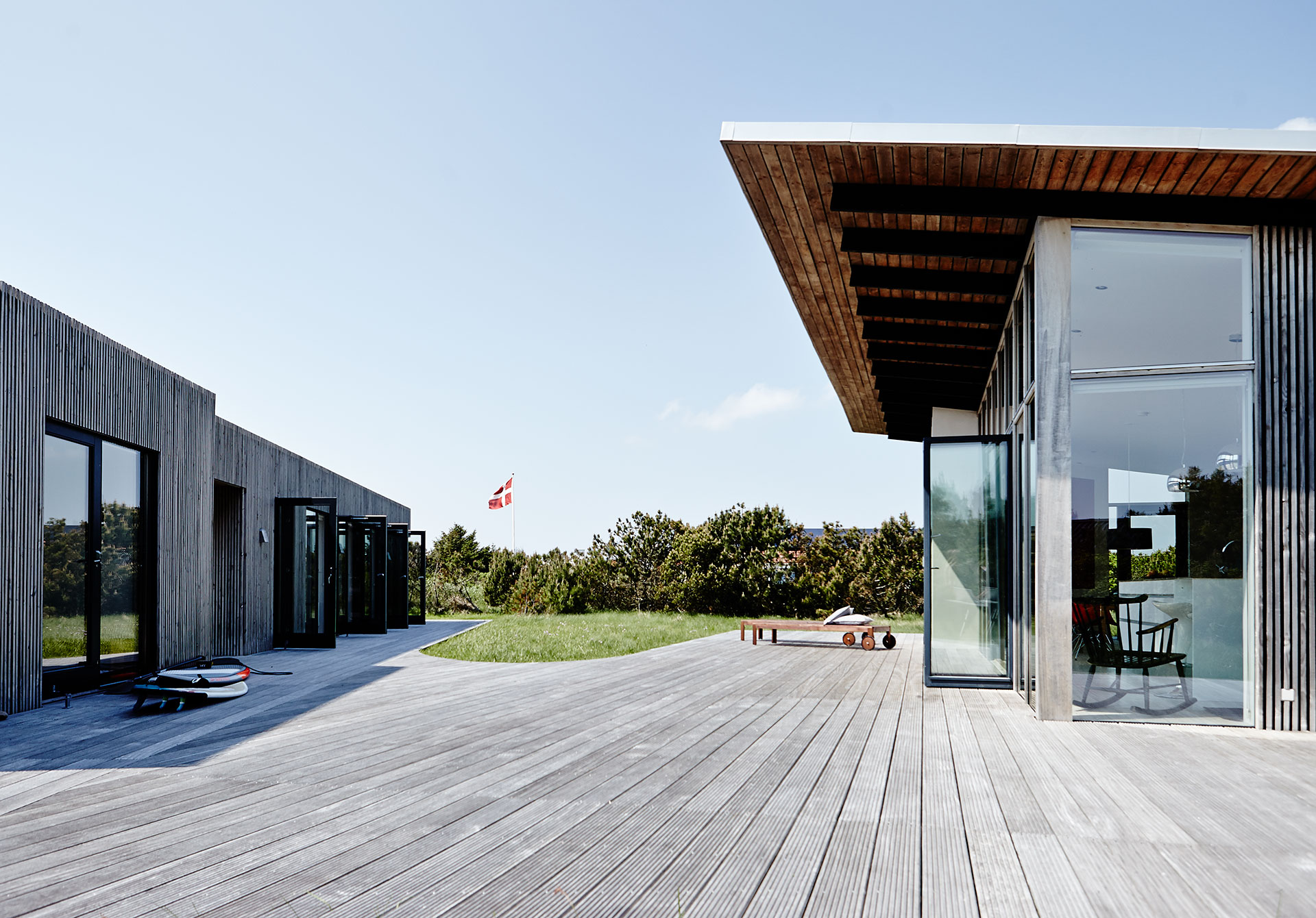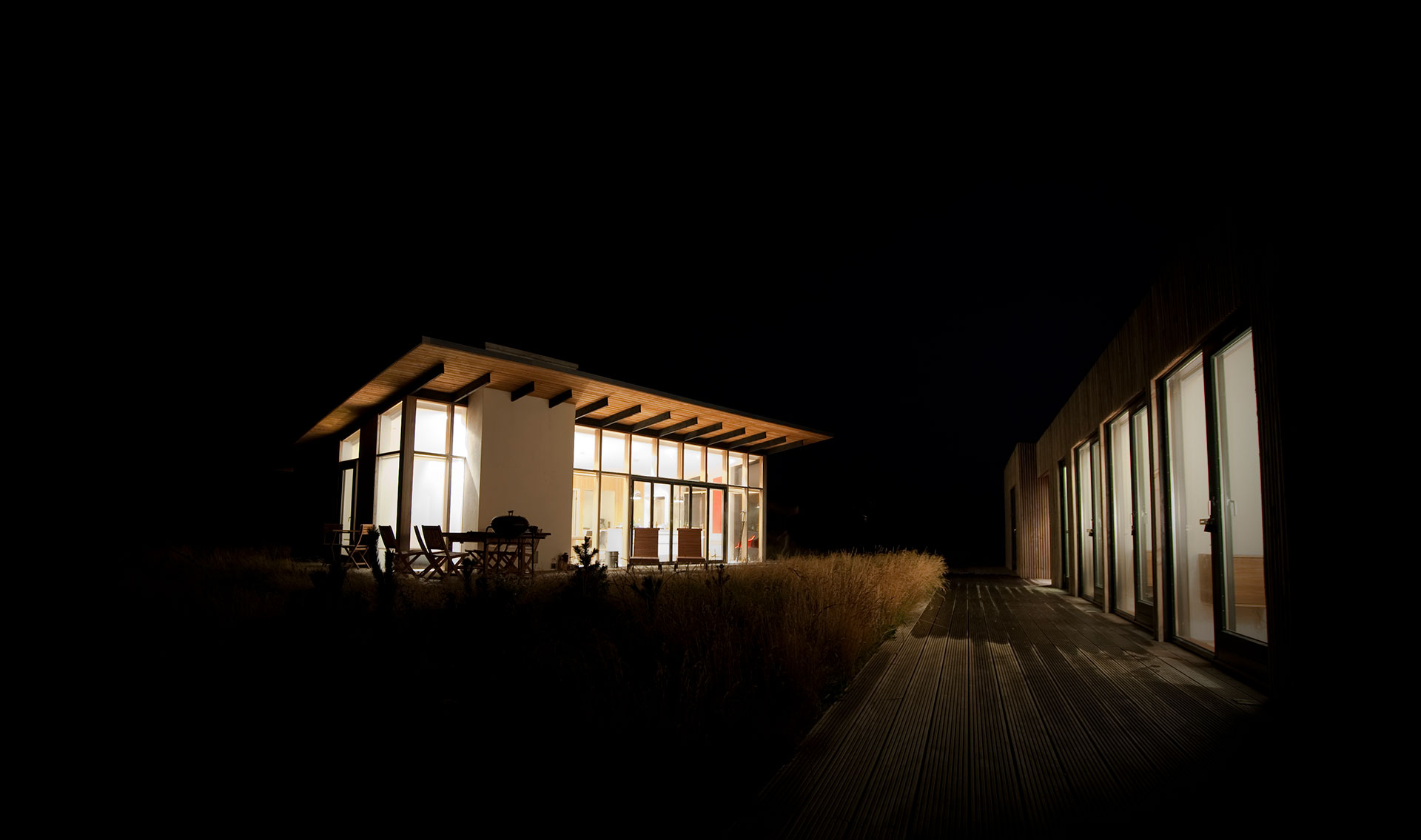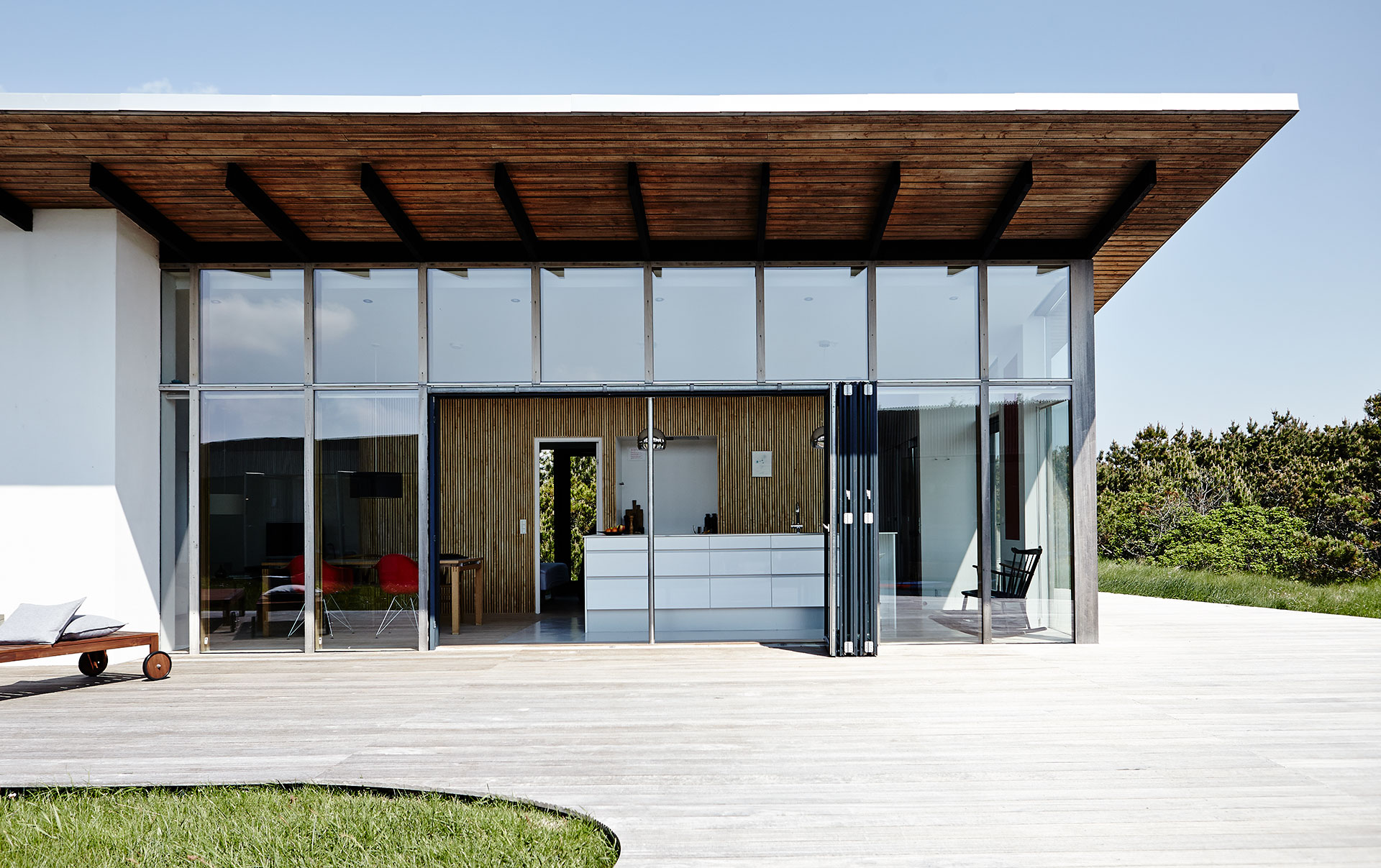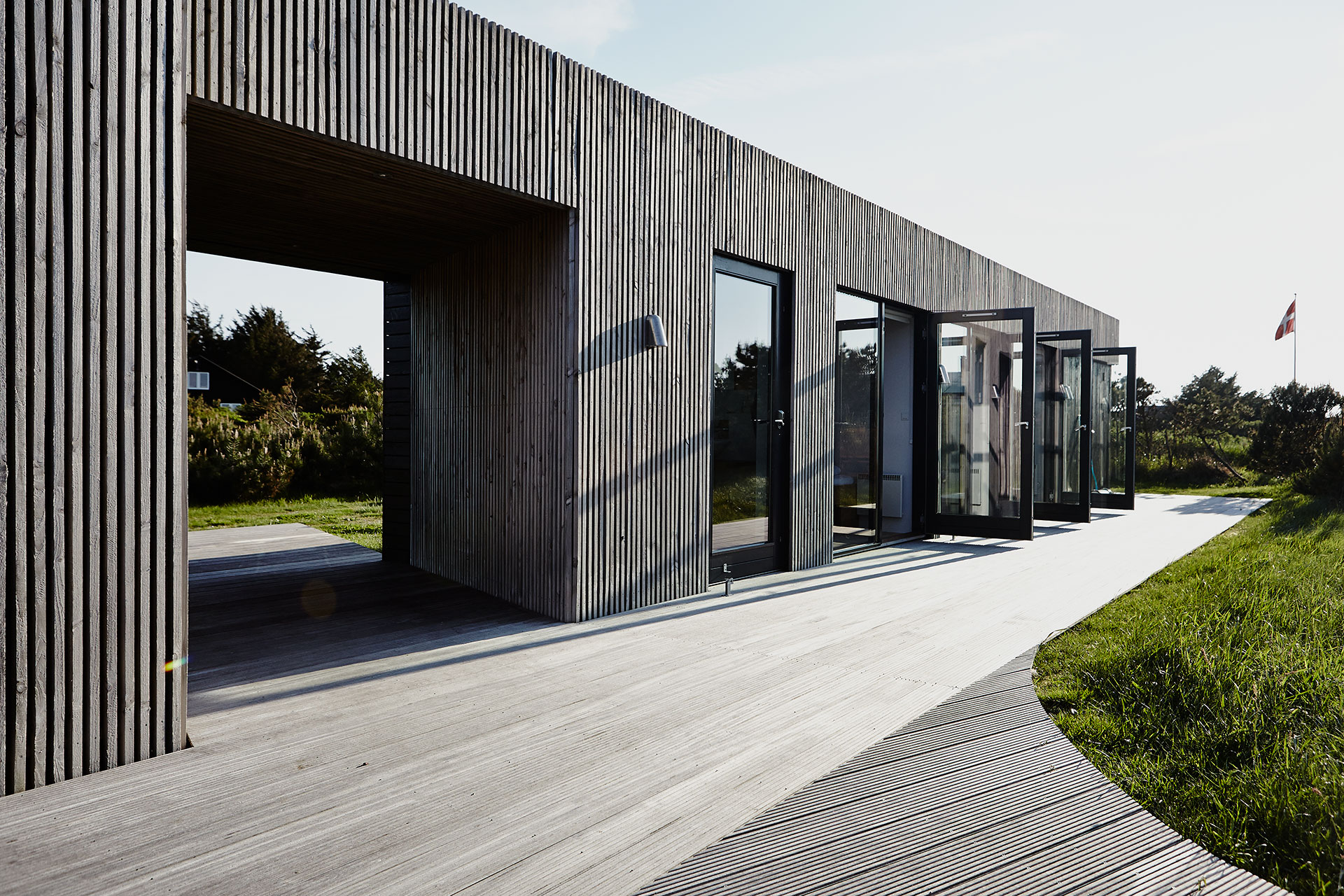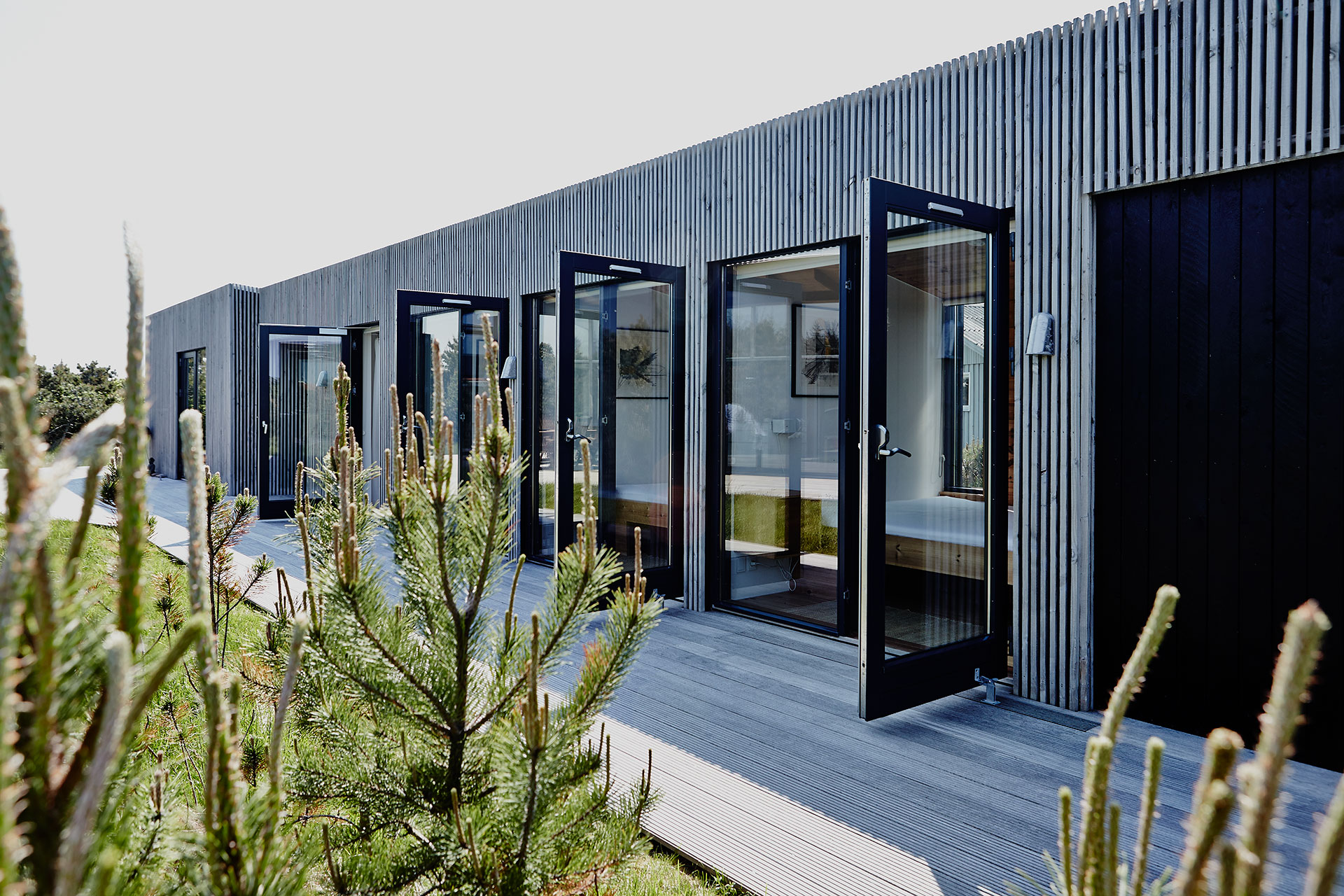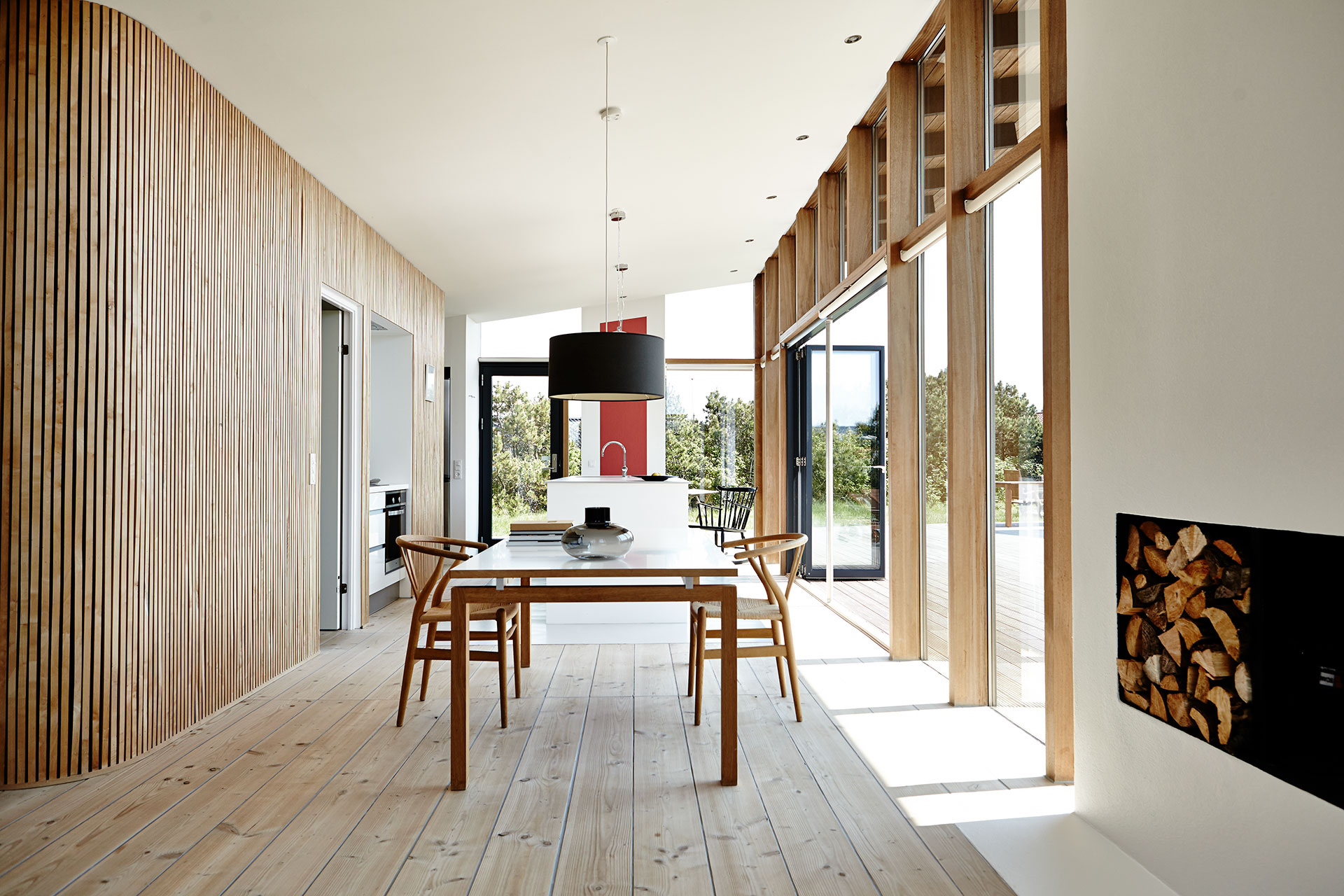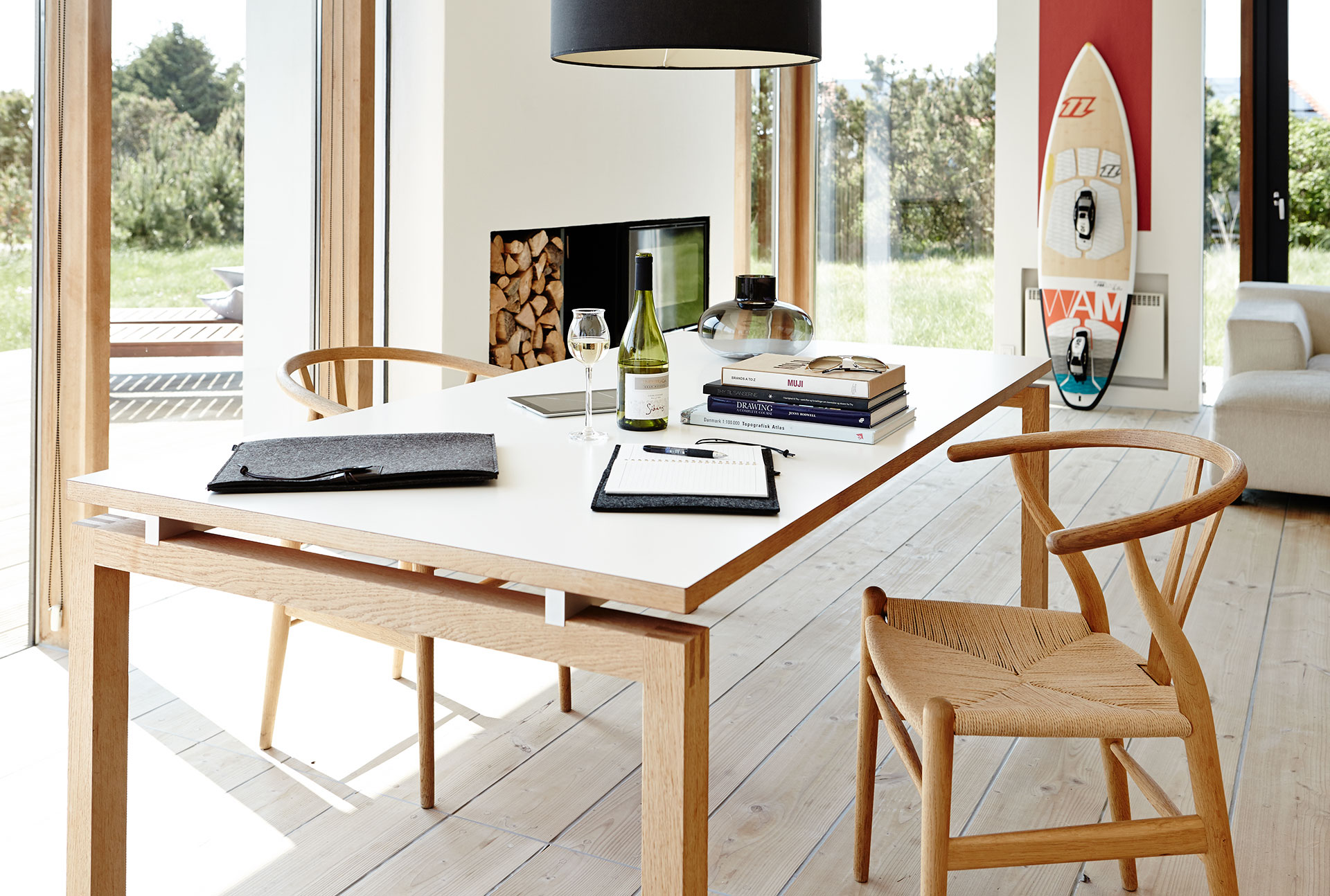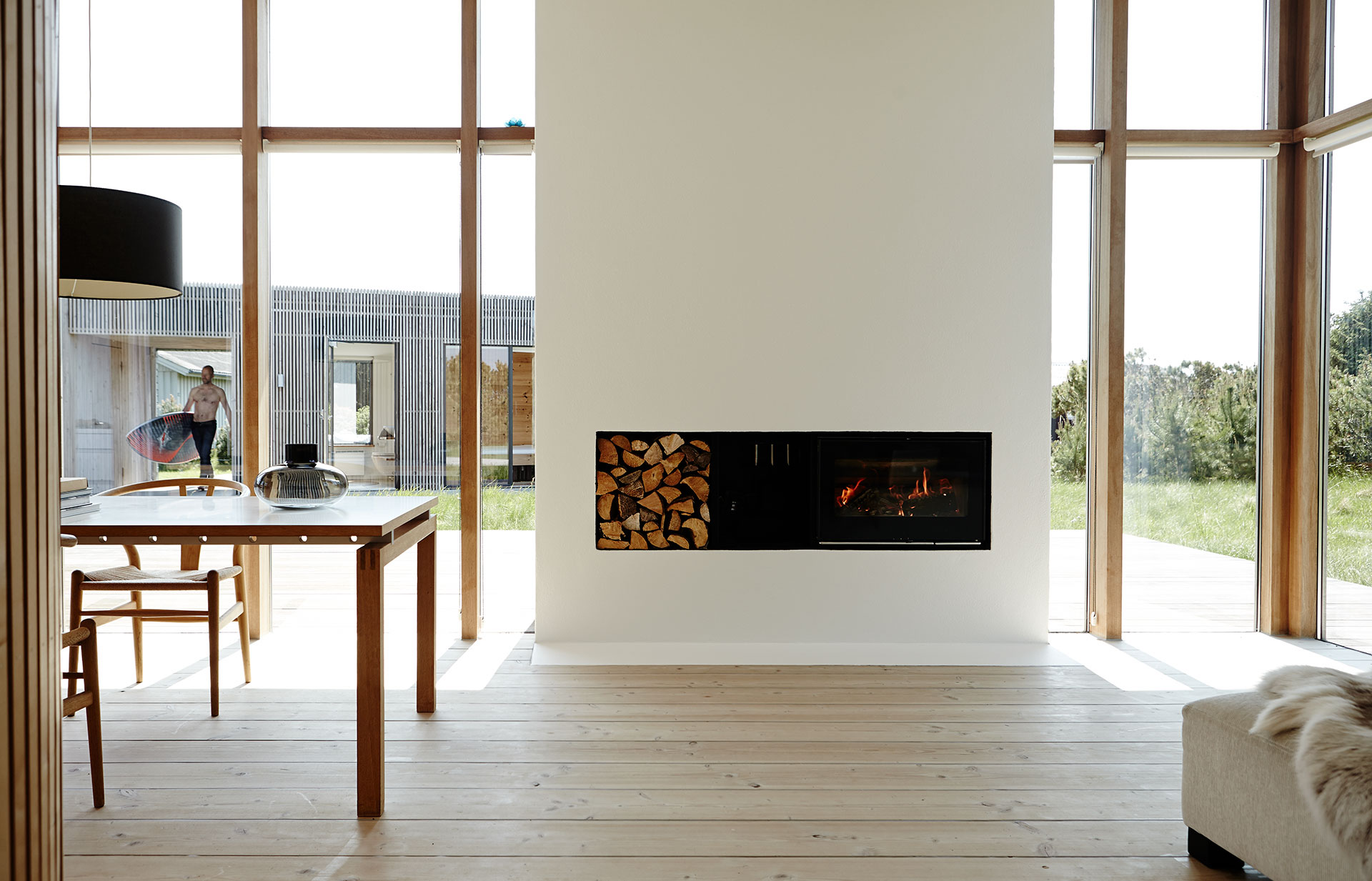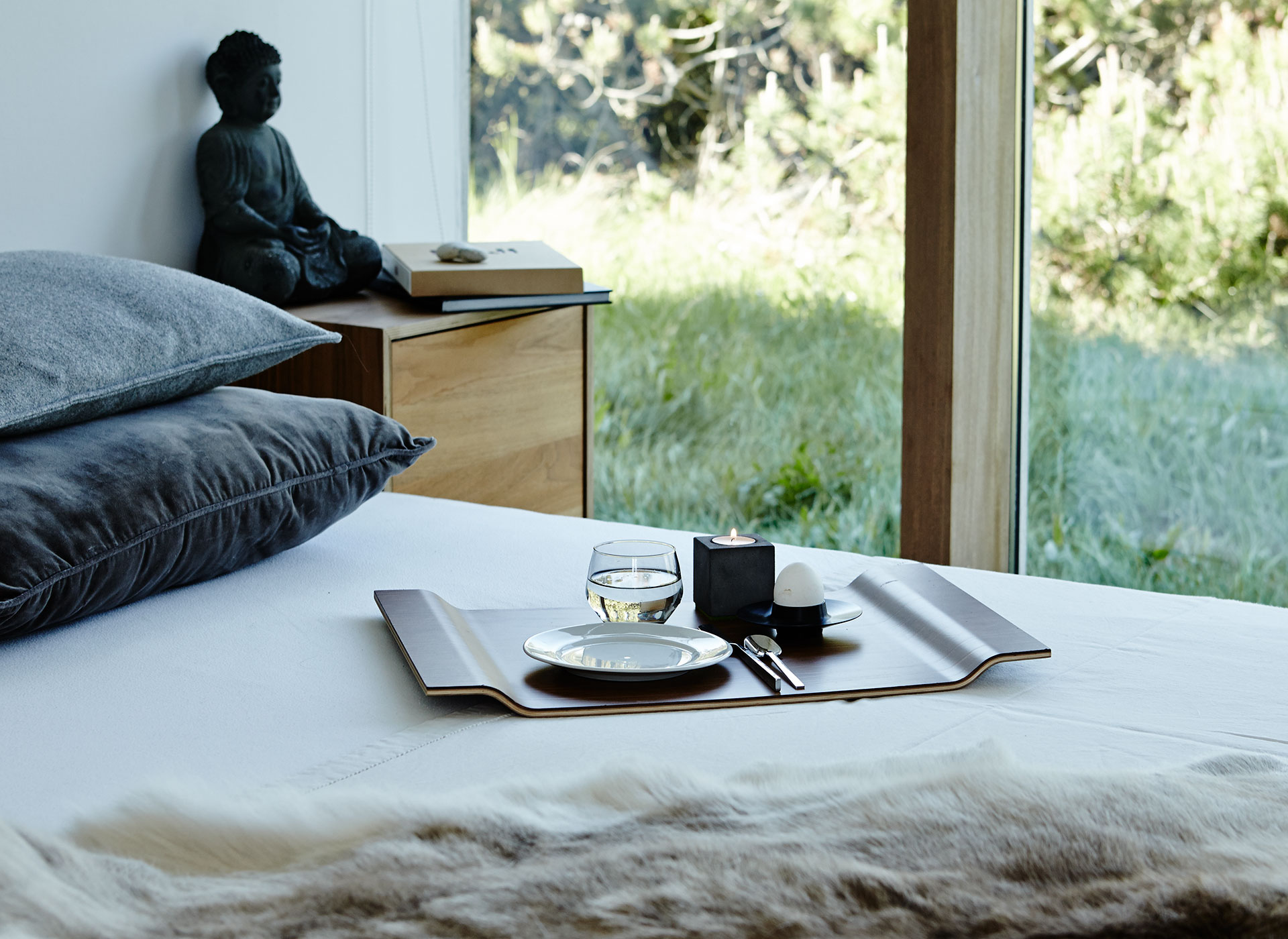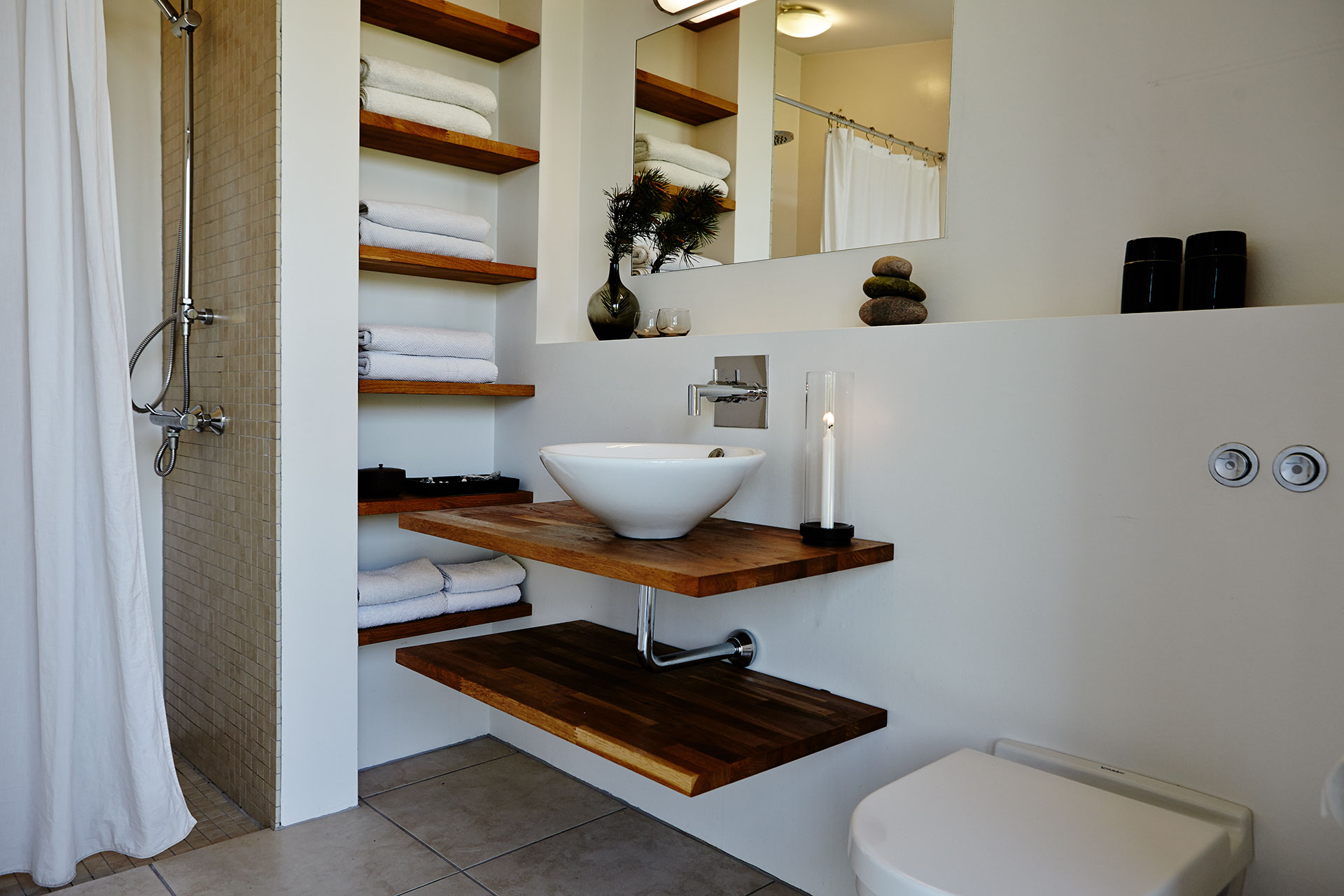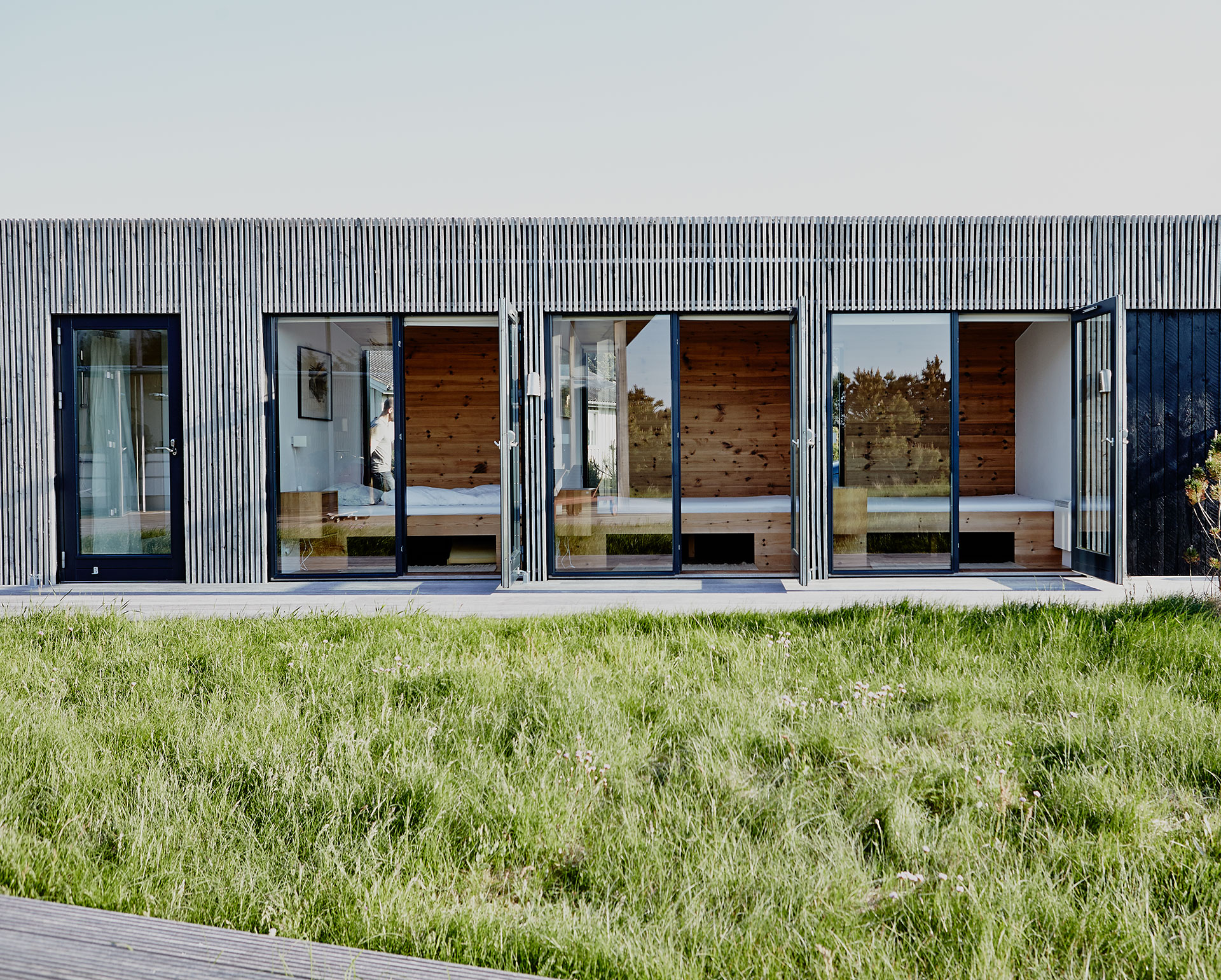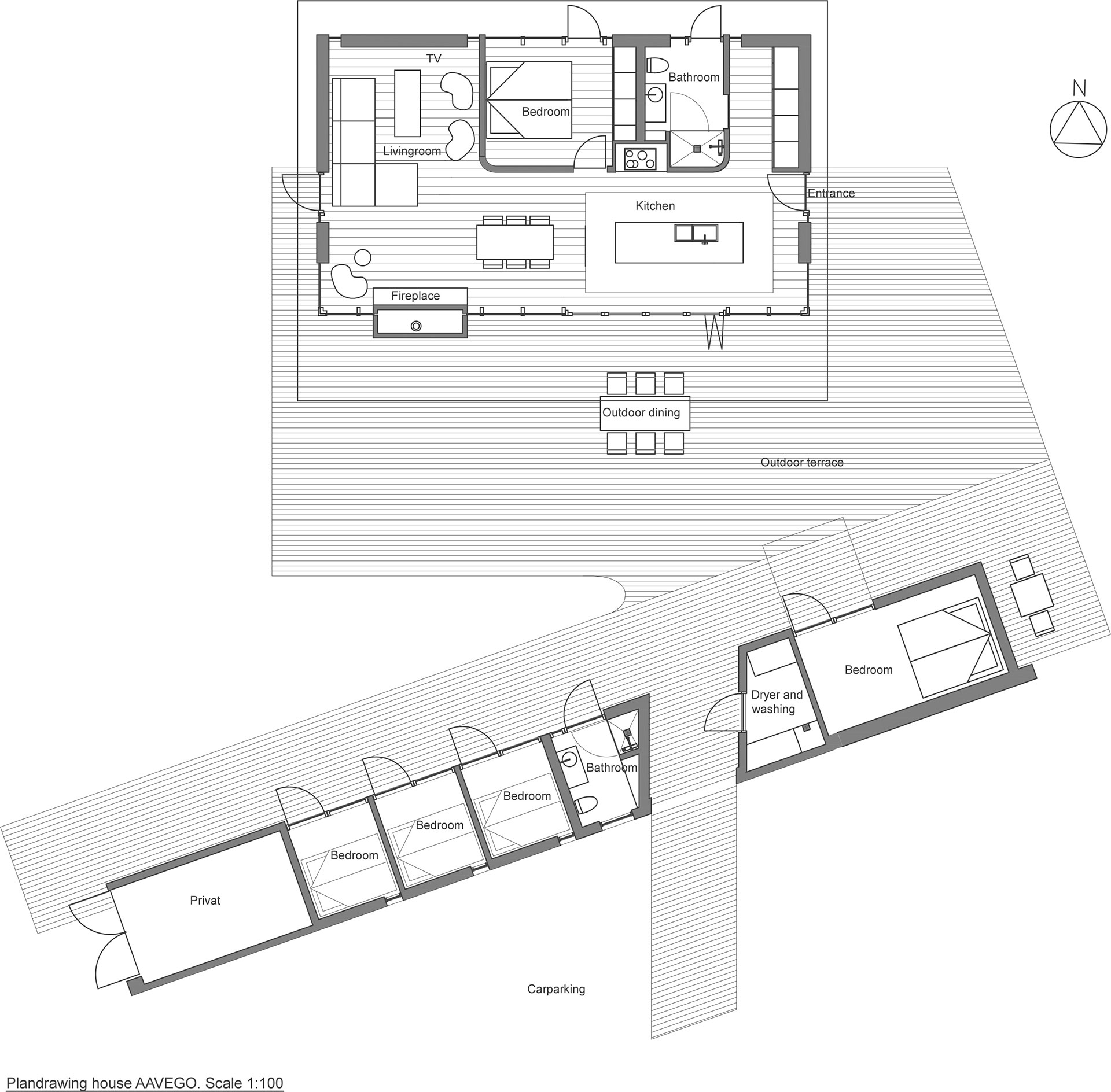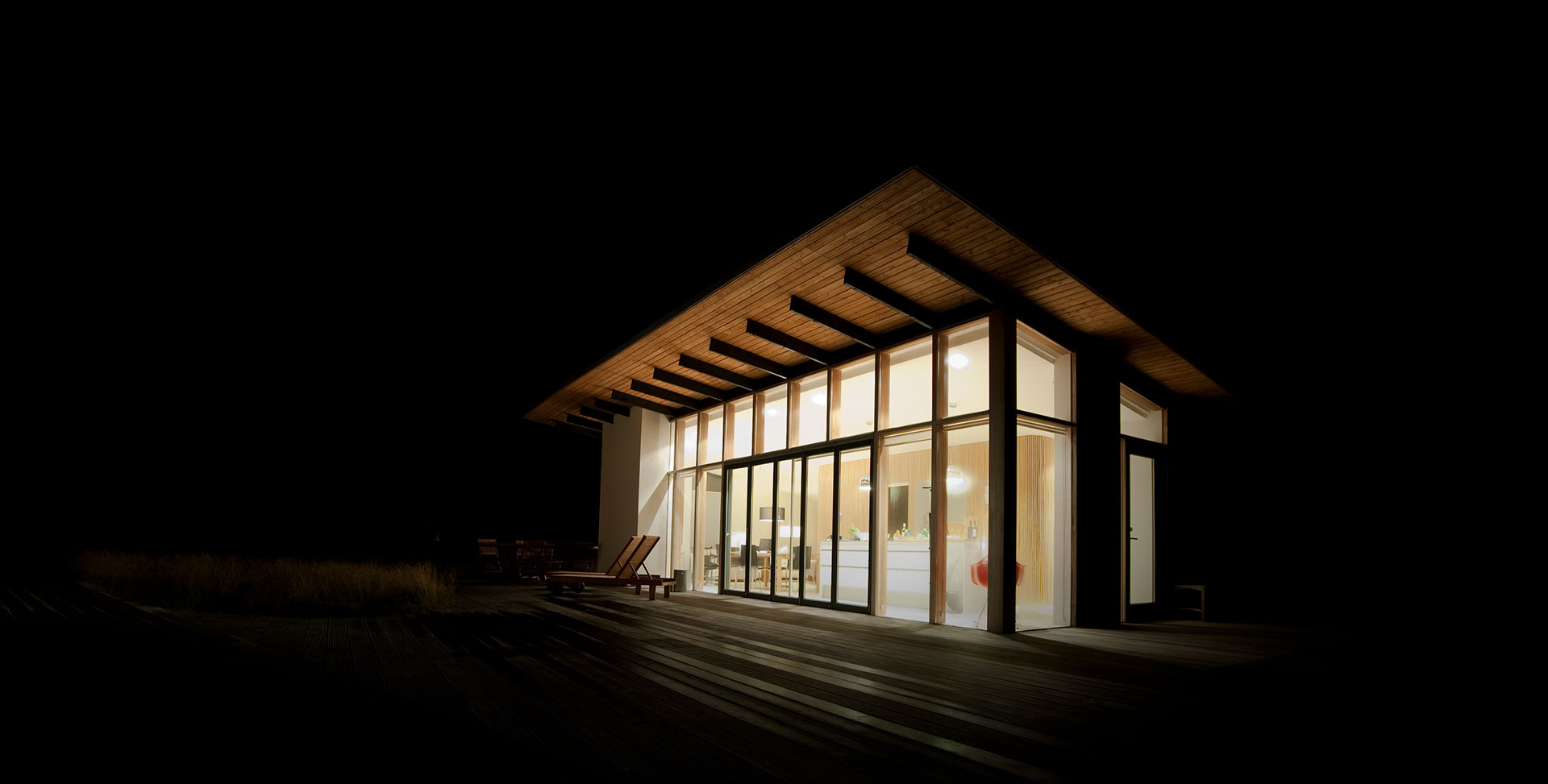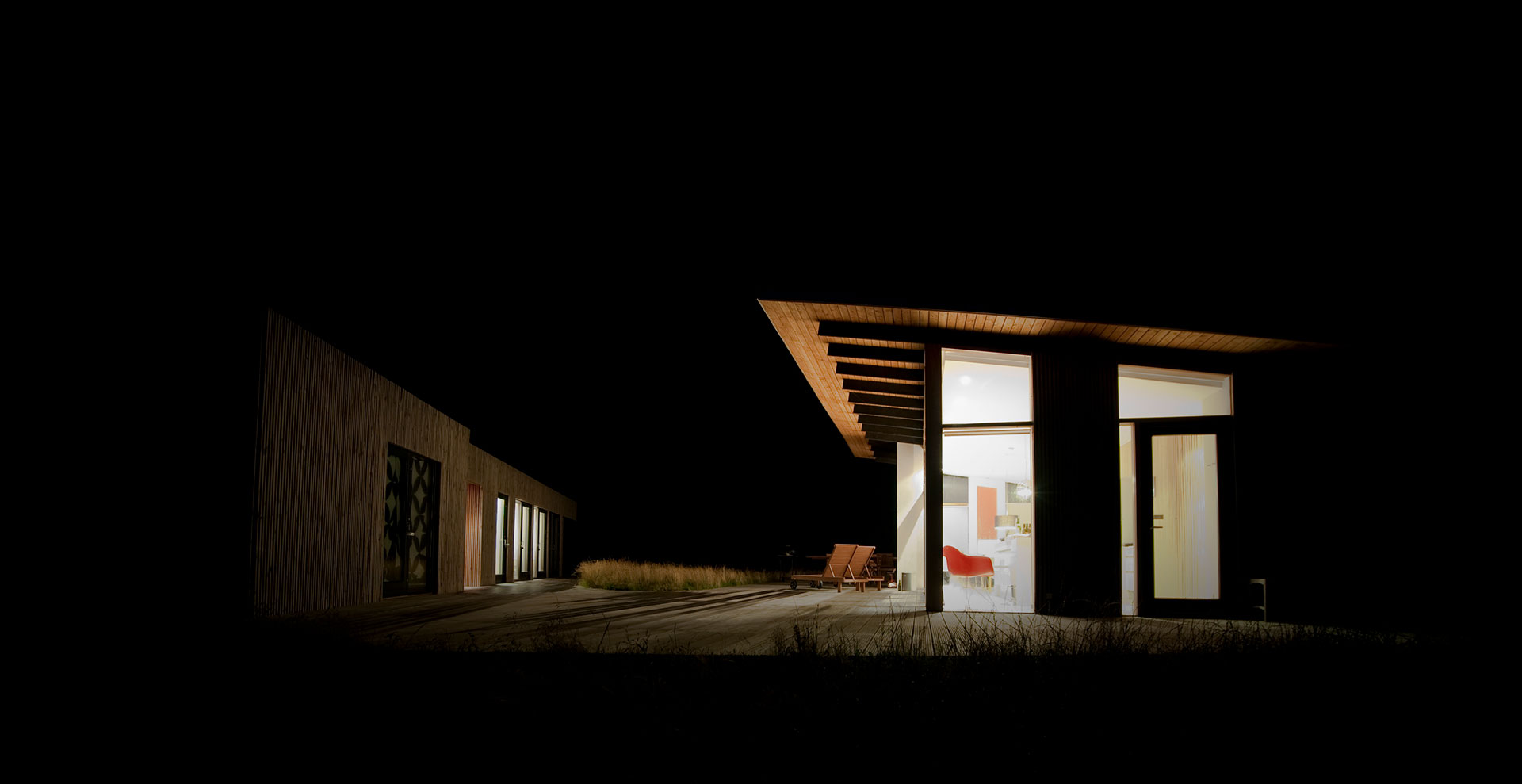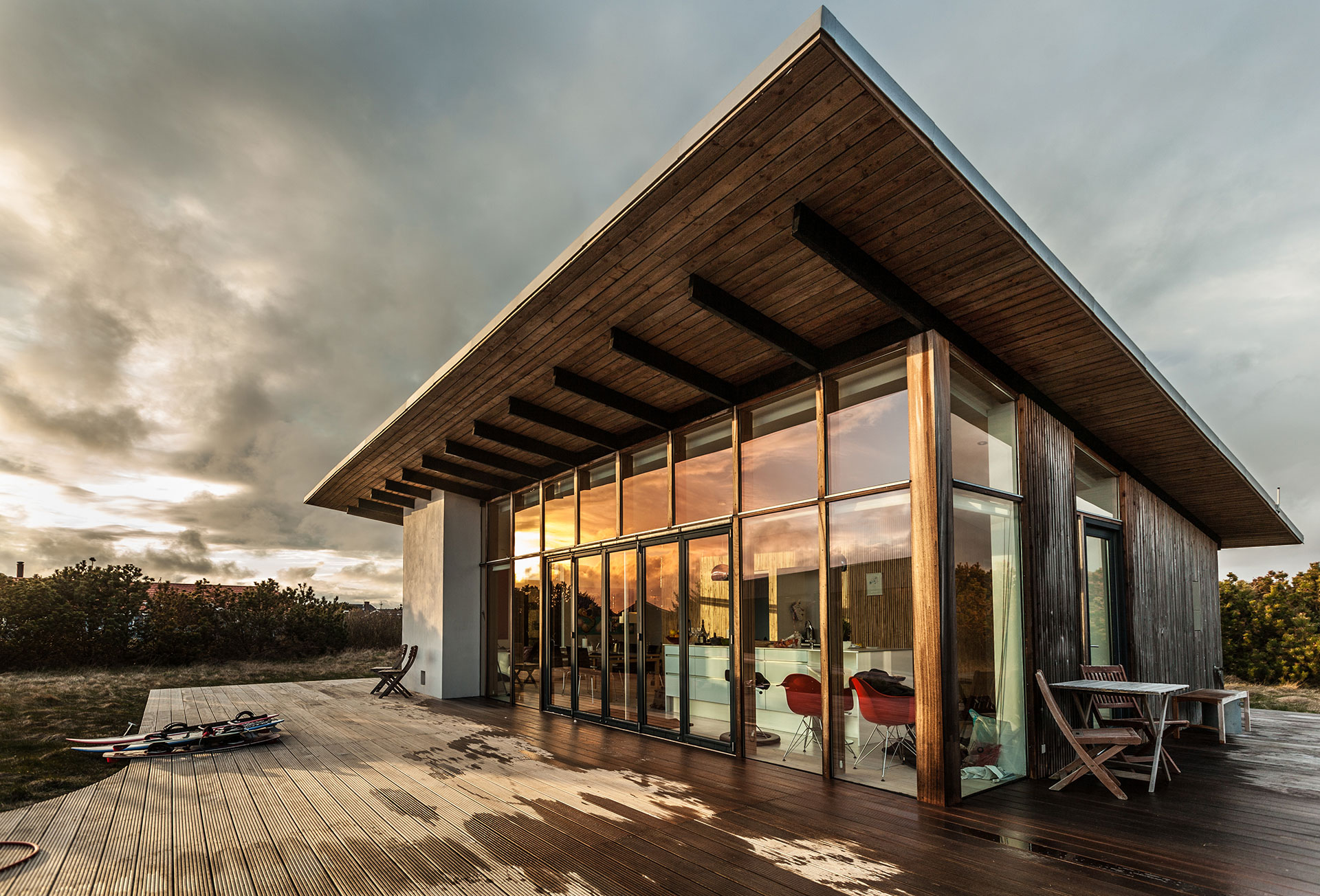 HOUSE AAVEGO
The house it all started with.
Situated by the North Sea, near fjords, lakes and dunes, this holiday home interacts with its natural environment and integrates qualities of simple living. In keeping with Nordic design traditions are it's closeness to nature, its use of light and its airy openness. The warm wood surfaces against clean white and sharp edges, combined with modern Danish furniture classics, create a calm and relaxed atmosphere that breaks the boundary between indoor and outdoor life.
The house is made up of three parts: an annex building, a wooden terrace and the main building. Four bedrooms are located in the annex with direct access to the terrace. The main house features an additional bedroom as well as an open kitchen with a dining table and living area with a fireplace. The south-facing facade has a large folding door that opens the kitchen onto the 180 sq m terrace. The wooden deck is designed with several corners and spaces that offer shade, shelter or a place in the sun – be it spring, summer or fall. Aavego has room for 8 people and is the perfect size for 2 to 8 people, and this house will cover almost every need, whether it is a couple in love wanting a quiet get away from it all or a family getting together for a vacation.
Property details
Town/Region: Agger, 7770 Vestervig Denmark
Name: AAVEGO
Scenery: North Sea
Accommodation: House
Number of guests: 1 – 8 people
Architecture: Modern
Completed: 2008
Design: Søren Sarup, DK-Aarhus
Installations
20/2mbit internet
Washer
Dryer
Dishwasher
Cooler
Freezer
Oven
Cooking plates
Closed fireplace. Wood is included
Electrical heating panels
Smart TV
Stereo
Google Chrome Cast
Garden furnitures
Weber grill, coal
Outdoor cold water shower
PRICES
Prices for House AAVEGO per week
High season: 1.790 €/week (June, July, August, first week of September)
Mid season: 1.150 €/week (April, May, second week of September, October, Easter, Christmas and New Year)
Low season: 800 €/week (November, December except Christmas and New Year, January, February, March except Easter)
Low season two person stay: 590 €/week (in the time span from November 4th- to December 15th. From January 10th- to March the 31th, except Easter)
Mandatory final cleaning 140 €
Consumption of electricity 2,30 DKr/kWh
Consumption of water 100,00 DKr / 1000 Liters
It is possible to book weekends or a specific number of days
In low season. Please ask for an offer.
If only two persons. Please ask for a special offer.
The prices are brutto, inclusive all taxes.
Booking
By writing an e-mail to Maria Louise & Søren Sarup at ss@aavego.dk with following informations:
Full name
Home address
Phone number
Email
How many guests (kids and adults)
The preferred time span
Which house you prefer.
House Aavego or Light House.
If you bring pets
Contact
Maria Louise & Søren Sarup
Klostergade 70B
8000 Aarhus C
Denmark
Email: ss@aavego.dk
Phone: +45 29 85 07 75